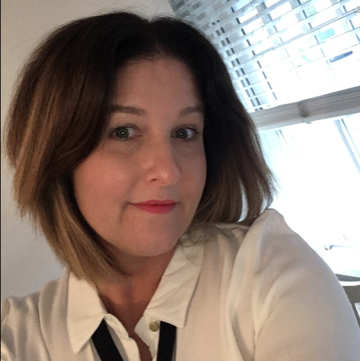 Fiona Scott
Associate Safeguarding Advisor
I'm Fiona Scott and I have been fortunate in my 19 year career to work with both voluntary and statutory organisations with young people and their families from diverse backgrounds.
As a qualified BACP Accredited Counsellor, I feel passionate about reducing the barriers and stigma that can still surround mental health and ensuring that young people have safe spaces that are freely accessible and have their voices heard. I strongly believe and have seen first-hand, how engagement in the creative arts and media are natural vehicles for young people not only to develop their skills in film, but also promoting self-confidence and interactions with peers; all of which are crucial in bolstering mental health and their holistic development.
Dami Fawehinmi
Senior Creative Producer: Engagement
Hiya! I'm Dami (any pronouns) and the cute angel in my graduation photo is my pup Arlo! I'm the Senior Creative Producer for the YWFA and film, creative arts, and community organisation has always been a massive part of my life and helped me carve out an outlet for my experiences as a Black, queer, and non-binary person. I'm the founder of Navii Media, a media company set up to create representation for marginalized communities through events, social media, and content, with our own website platforming our stories of audio, art and moving media. I want to work with others to let them know that their voice matters and understand the power film can have to tell your story but can also just be a lot of fun! I love to share narratives through photography and film in creative and inventive ways I want folks to know they can carve out a place for them and unapologetically take up space! So to be working with the YWFA, is a dream come true and I'm so excited to be a part of the team!
Email Dami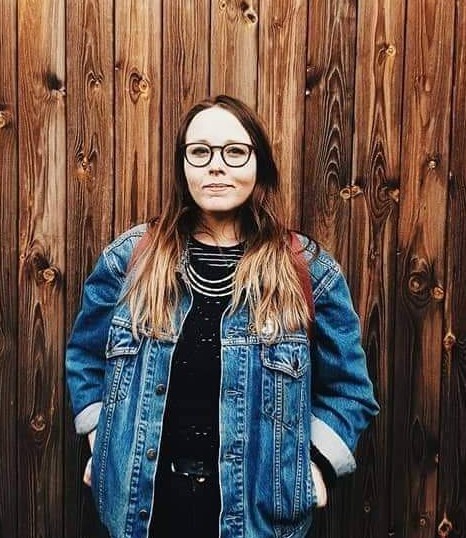 Rhiannon Banks
Assistant Creative Producer: Engagement
Hi Im Rhiannon, I have been working freelance with the Young Women's Film Academy since the end of 2022 and I am delighted to be coming on board as an Assistant Creative Producer. I'm a local lass and I understand what it's like to grow up in the North East. When I was younger, there was nothing like the YWFA and very few opportunities in the north for women in creative fields, so I am so happy and excited to be a part of this awesome organisation.
I come from a photography background. Mainly specialising in music, documentary and portraiture photography. You can usually find me photographing a band at a local venue. I work freelance these days but I have helped run photography studios and been a photographers assistant which has led me to working on music, commercial and short films as a camera assistant, Lighting tech, DIIT and runner.
I am looking forward to meeting you all and having the opportunity to support young women in the north east to be themselves, tell their stories and build a support network so we can make the creative industries better one woman at a time!
Email Rhiannon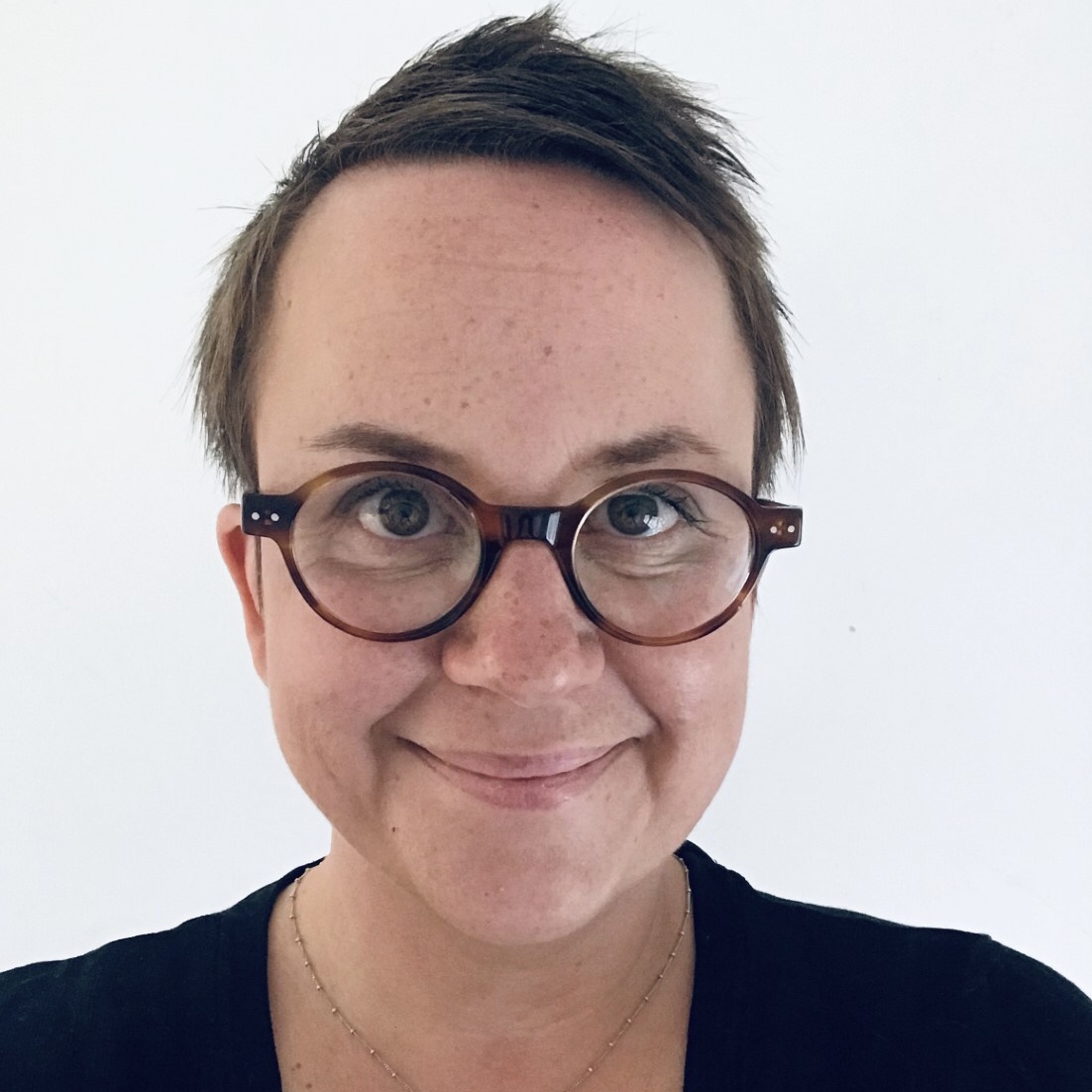 Cecilia Stenbom
Chair
Cecilia Stenbom is an artist filmmaker. Originally from Sweden, Stenbom was based in Iceland, Finland and Scotland before moving the North East of England. Her work has been screened and exhibited nationally and internationally. Her work span from narrative fiction and hybrid documentary, to experimental, artists' film and moving image art. Stenbom completed a practice-based PhD at Newcastle University in 2019 and is currently assistant professor at Northumbria University, teaching film practice and creative development. Selected projects include: Rules of Engagement a national tour of screenings and talks including Regent Street Cinema (London), CCA (Glasgow), and Tyneside Cinema (Newcastle). Somewhere Becoming Sea curated by Film & Video Umbrella for Hull Capital of Culture; iShorts commission for Creative England and BFI NETWORK; North By North East, commission for Berwick Film and Media Arts Festival; and screenings including Rotterdam International Film Festival, Tampere Film Festival, and London Short Film Festival.
Email Rhiannon
Lin Gatiss
Always an admirer of the YWFA and its ethos, I was thrilled to be asked to join the team and contribute to such a relevant grass roots and inclusive charity. Having witnessed first-hand the YWFA enhance and enrich the lives of individual girls and young women - instilling resilience, gaining new skills and recognising their own worth – I'm proud the academy gives a much needed voice to young females in the north east, as well as a rare opportunity to work alongside female industry professionals. My experience lies within the media, business and education sectors (25 years+) and as an International Development Officer, I now promote educational opportunities worldwide.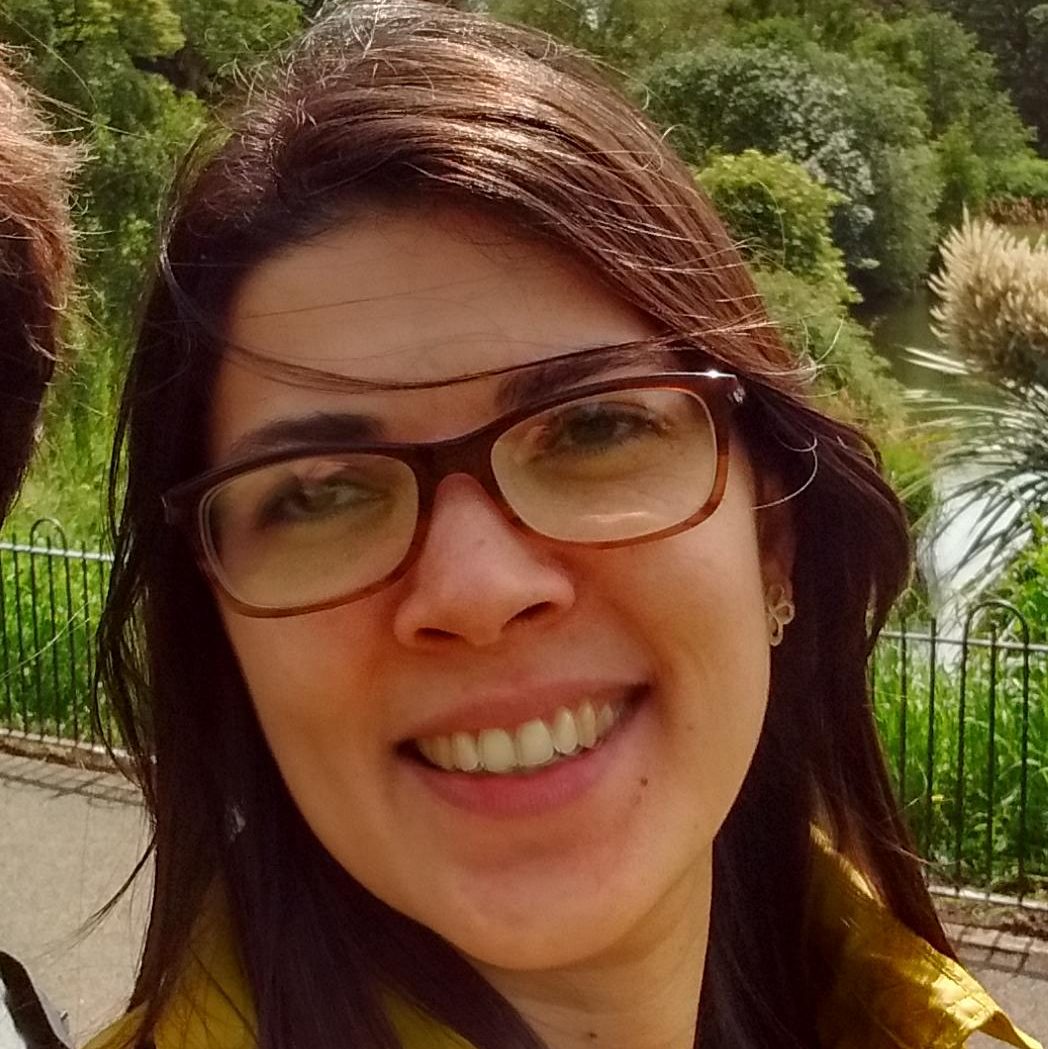 Denise Moura
I am Denise Moura and I joined YWFA in May 2018. While studying Journalism in 2003, I became involved in community projects in Brazil, supporting disadvantaged groups to speak out about their needs. By offering training and tools for them to set up their own news site the participants were empowered by telling their own stories and showing the world their perspective on various issues. After my graduation, I continued my academic life, studying the function of media industries and their impact on society. YWFA is for me the opportunity to empower young women from all backgrounds to express themselves while challenging inequality within the film industry.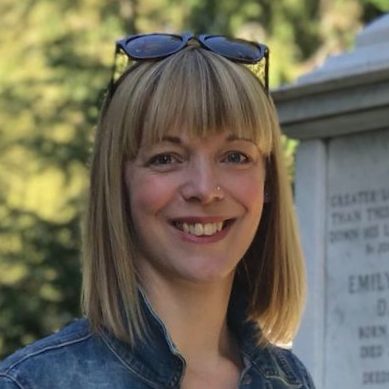 Sarah Ralph-Lane
I was introduced to the YWFA in September 2017 after working with the academy on a film-in-a-day workshop for girls from two schools in Newcastle and South Shields. I moved to the North East in 2015 for my day job and felt like I had spiritually 'come home'! I am a Senior Lecturer in Media and Cultural Studies at Northumbria University, and my research, teaching and public engagement focus is gender, culture and the media. I am co-founder of Girl-Kind North East (with Dr Sarah Winkler-Reid from Newcastle University) – a project which takes a non-problem centred approach to working with girls and young women in the region. From 2012 - 2015 I conducted research on the British Television Comedy Industry, interviewing writers, directors, producers and other personnel and have published findings from this on intersecting issues of gender, age and ethnicity within the industry. Sarah is currently on maternity.
Sarah Lou Murray
Hi, I'm Sarah Lou and I've recently joined YWFA as a trustee. I've been working in the charity sector for just over 13 years now and for most of my career I've worked with young people. More recently I've been working to support women back into employment; empowering and building their confidence. After looking for a trustee role for a while, I knew YWFA was the right fit for me. I'm creative myself and run a small business alongside my day job, I know the importance of creativity and the wonderful opportunities it can bring. My passion for young people and being creative is what's brought me to YWFA and I'm excited to be part of the charity and the young women's journey's here.
Maria Caruana Galizia
My name is Maria and I am an award winning producer living and working in Gateshead. My company Candle & Bell was named one of the top 50 emerging creative companies in England by Creative England, and in 2023 received investment from The BBC Small Indie Fund.
Currently, I have a feature film in development with the BFI, and another that has received development support from Torino Script Lab and production finance from the Arab Fund for Arts and Culture. I am also the series producer for the Sky Arts programme ShortFlix2.
Through Candle & Bell I have produced numerous short films; "Mordechai" with Benjamin Bee made the BAFTA long list for best short film in 2018; " A Six and Two Threes" with Andy Berriman made the BIFA long list for best short film in 2016; Maria has won two Royal Television Society Awards for "They Live in Forests They Are Extremely Shy" directed by Saeed Taji Farouky, and "She Lives Alone" directed by Lucy Rose.
I've produced numerous commercials for brands, businesses and organisations. I am an alumni of the Venice Biennale Cinema College, EIFF Talent Lab and a 2021 BAFTA mentee.
I grew up in a small rural village on a mediterranean island, where there was no access to filmmaking or film education. It is because of my experiences as a young woman trying to find my way in the film industry that I am so passionate about helping a new generation of filmmakers. I'm looking forward to working with the YWFA to help them continue to do their important and vital work.